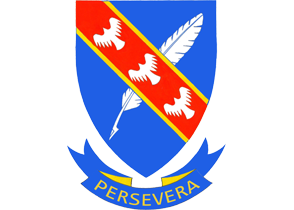 


APPLICATION FORM 2022 / AANSOEKVORM 2022
Please complete the form according to your child's language of instruction.
Voltooi asseblief die vorm in u kind se taal van onderrig.
A warm welcome to our vibrant, co-educational, parallel medium school that provides an education for learners from Pre-Primary (Grade R) to Grade 7.

Our school, situated in the heart of Lorraine, Port Elizabeth, South Africa, caters for families living mainly in the western suburbs of Kamma Park, Kragga Kamma, Beverley Grove, Theescombe, Lorraine, Lorraine Manor, Sherwood, Vikingvale, Goldwater, Woodlands and Weybridge Park. Learners living in other areas are accommodated if space is available.

Our vision is to provide a dynamic, effective, self-monitoring and innovative programme so that learners receive a well-balanced top quality education. We strive to allow all learners to develop to their optimum potential. We recognise the importance of the parent-teacher partnership so as to provide a harmonious environment for the complete education of each learner.


Baie welkom by ons gemengde (seuns en meisies), parallelmediumskool wat opvoeding verskaf aan leerders vanaf Pre-Primêr (Gr. R) tot Gr. 7.

Ons skool is geleë in die hartjie van Lorraine, Port Elizabeth, Suid-Afrika en maak voorsiening vir leerders wat hoofsaaklik in die westelike voorstede nl. Kammapark, Kragga Kamma, Beverley Grove, Theescombe, Lorraine, Lorraine Manor, Sherwood, Vikingvale, Goldwater, Woodlands en Weybridgepark woonagtig is. Indien plek beskikbaar is, word leerders van ander gebiede ook geakkommodeer.

Ons visie is 'n dinamiese, effektiewe, self-moniterende, innoverende en goedbestuurde skoolsisteem daar te stel wat 'n goed-gebalanseerde, leerder-gesentreerde opvoeding van 'n hoë kwaliteit verskaf, sodat alle leerders optimaal ontwikkel. Ons erken die noodsaaklikheid van die ouer-onderwyser vennootskap, sodat ons 'n harmonieuse omgewing vir die totale opvoeding van elke leerder kan voorsien.


CONNECT TO OUR SOCIAL MEDIA
downloads / aflaaibare dokumente
CLICK TO DOWNLOAD

KIEWIETJIE NEWSLETTER
Click the image to download
Allow our school mascot, the Kiewietjie, (Crowned Lapwing), a bird frequently encountered on our school grounds, to lead you through our website ....

Laat ons skool se gelukbringer, Die Kiewietjie ('n voël wat dikwels op ons skoolgrond gevind kan word), toe om u deur ons webwerf te lei.....


PUBLIC AND SCHOOL HOLIDAYS 2020
| | |
| --- | --- |
| 1 January | New Year's Day |
| 21 March | Human Rights Day |
| 10 April | Good Friday |
| 13 April | Family Day |
| 27 April | Freedom Day |
| | |
| 1 May | Workers Day |
| 16 June | Youth Day |
| 9 August | National Women's Day |
| 10 August | Public Holiday |
| 24 September | Heritage Day |
| 16 December | Day of Reconciliation |
| | |
| 25 December | Christmas Day |
| 26 December | Day of Goodwill |
SUPPORT THE BLOOD BUDDY CAMPAIGN
15 January - 20 March

31 March - 12 June
7 July - 18 September
29 September - 2 December
Quick enquiry:
Complete and submit
Contact us:
Tel and address detail:
Office information:

Meuse Avenue
Lorraine
Port Elizabeth
Latitude: -33° 58' 9.6672"
Longitude: 25° 33' 48.243"
Contact Information:
Tel: (041) 367-1115
Fax: (041) 368-1812

E-mail: info@lorraineschool.co.za
Using this site means you accept its
terms
| Copyright © 2021 Lorraine Primary School, Port Elizabeth, South Africa.
| website by