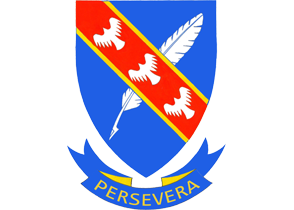 Suppliers: Schultz Outfitters, West Street, Newton Park
Birch's, 2nd Avenue, Newton Park
SWOP SHOP

The school runs a swop shop, where parents can obtain second hand clothing for their children. Parents are also encouraged to donate articles of school clothing to the swop shop or to sell them through the swop shop.

Shopping hours during the school term:

Mondays - 14:00 - 14:30
Thursdays - 07:30 - 08:00



Boys
Summer:
White short sleeved shirt with badge
(Pocket badge available at school)
Grey trousers or shorts
Grey Lorraine school socks
Black school shoes
School blazer
Winter:
White long sleeved shirt
School tie
Grey trousers or shorts
Lorraine school socks
Black school shoes
School blazer
School jersey
School jersey
Girls
Summer:
Lorraine school dress
Black shoes
White socks
Blue school panties
Lorraine school blazer
Lorraine school cardigan
Winter:
Lorraine school dress
Black shoes
Blue school panties
School blazer
School jersey
Grey Lorraine school socks or grey tights



The school blazer is compulsory and has to be worn at assemblies


To prevent the loss of clothing, it is imperative that each item of school clothing is clearly marked. Parents are requested to co-operate by insisting that their children are correctly dressed in the regulation school dress detailed above, when attending school.

Quick enquiry:
Complete and submit
Contact us:
Tel and address detail:
Office information:

Meuse Avenue
Lorraine
Port Elizabeth
Latitude: -33° 58' 9.6672"
Longitude: 25° 33' 48.243"
Contact Information:
Tel: (041) 367-1115
Fax: (041) 368-1812

E-mail: info@lorraineschool.co.za
Using this site means you accept its
terms
| Copyright © 2021 Lorraine Primary School, Port Elizabeth, South Africa.
| website by