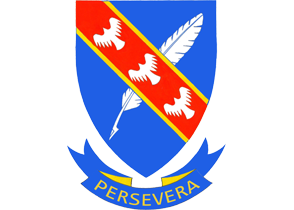 The first and most fundament pillar at any school is the academic one.

Here at Lorraine Primary, we are conscious of giving it its rightful place.
We strive to maintain high academic standards and have many incentives in place for learners to reward academic excellence.
There are two Afrikaans and two English Gr R classes. They follow the prescribed syllabus of the Eastern Cape Education Department and also do various fun-filled activities such as their annual Fun Walk, outing, puppet shows, concerts etc.
The Foundation Phase (Grade 1 to Grade 3), has three English and two Afrikaans classes in each grade. Learning Areas in this phase include Literacy (English, Afrikaans), Numeracy and Life Skills.
The Intermediate Phase (Grade 4 to Grade 6) and the Senior Phase (Grade 7) has three English and two Afrikaans classes per grade. The subjects taught are : English, Afrikaans, Mathematics, Natural Sciences, Technology, Social Sciences, Economic and Management Sciences, Life Orientation, Arts & Culture and Computer Literacy.

At present, there is also a Special Class for learners who are mildly intellectually impaired.

Parents are kept informed as to their children's progress with termly reports and parents' evenings, where they are free to discuss any problems with the teachers concerned.
A remedial teacher and occupational therapist provide private lessons to learners who require their services. These lessons are given at school, during school hours.
Reading is continually encouraged and promoted. We have an excellent well-stocked Media Centre and learners are encouraged to take out books.

Our computer room is well-equiped with up-to-date computers.
Die eerste en mees fundamentele pilaar by enige skool is die akademiese pilaar.
Hier, by Laerskool Lorraine, is dit ons doelwit om dit sy regmatige plek te gee.

Ons strewe daarna om hoë akademiese standaarde te handhaaf en beloon leerders op verskeie maniere vir akademiese voortreflikheid.
Daar is twee Afrikaanse en twee Engelse gr. R-klasse. Hulle volg die voorgeskrewe leerplan van die Oos-Kaap se Onderwysdepartement en doen ook verskeie prettige aktwiteite soos hul jarlikse pretstap, uitstappies, marionetvertonings, konserte ens.

In die Grondslagfase (graad 1 tot graad 3) is daar twee Afrikaanse klasse en drie Engelse klasse in elke graad. Leerareas in hierdie fase sluit Geletterdheid (Afrikaans en Engels), Syfervaardigheid en Lewensvaardigheid in.

In die Intermediêre Fase (graad 4 tot graad 6) en Senior Fase (graad 7) is daar twee Afrikaanse en drie Engelse klasse per graad. Die leerareas wat onderrig word is : Afrikaans, Engels, Wiskunde, Natuurwetenskappe, Tegnologie, Sosiale Wetenskappe, Ekonomiese en Bestuurswetenskappe, Lewensoriëntering, Kuns & Kultuur en Rekenaarvaardighede.

Daar is tans ook 'n Spesiale Klas vir leerders wat gering leergestremd is.

Ouers word ingelig oor hul kinders se vordering deur kwartaallikse rapporte en oueraande, waar hulle enige probleme met die betrokke leerkragte kan bespreek.

Daar is 'n remediërende onderwyseres en 'n arbeidsterapeut wat privaatlesse aanbied aan diegene wat hul dienste benodig. Hierdie lesse word tydens skoolure by die skool aangebied.
Lees word deurentyd aangemoedig. Ons het 'n uitstekende Mediasentrum met 'n wye verskeidenheid boeke. Leerders word aangemoedig om gereeld boeke uit te neem.

Ons rekenaarkamer is goed toegerus met die nuutste rekenaars.

At Lorraine, we are very conscious of the importance of self-discipline. To this end, we have a Disciplinary System in place from Grade 2 to Grade 7. It is working extremely well and has been well accepted by learners, teachers and parents alike.
By Lorraine is ons bewus van die belangrikheid van selfdissipline, daarom het ons 'n Dissiplinêre stelsel vanaf graad 2 tot graad 7. Dit werk uitstekend en word goed aanvaar deur leerders, onderwysers en ouers.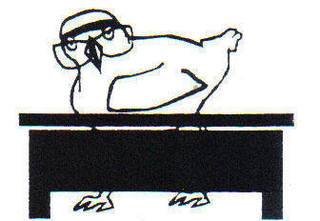 Quick enquiry:
Complete and submit
Contact us:
Tel and address detail:
Office information:

Meuse Avenue
Lorraine
Port Elizabeth
Latitude: -33° 58' 9.6672"
Longitude: 25° 33' 48.243"
Contact Information:
Tel: (041) 367-1115
Fax: (041) 368-1812

E-mail: info@lorraineschool.co.za
Using this site means you accept its
terms
| Copyright © 2021 Lorraine Primary School, Port Elizabeth, South Africa.
| website by