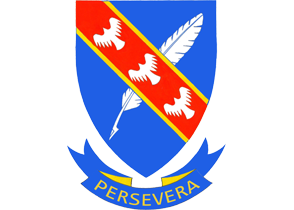 SCHOOL FEES / SKOOLGELD 2019

GR R - R12 980 PER ANNUM
GR 1 - 7 - R12 540 PER ANNUM

SCHOOL FEES / SKOOLGELD 2018
Grade R - R11 400 per annum
Grade 1 - 7 - R11 000 per annum
SCHOOL FEES / SKOOL GELD 2017
GRADE R - R10 300 pa
GRADE 1 - 7 - R9 900 pa
SCHOOL FEES / SKOOLGELD 2016
GR R - R9 100 PER ANNUM
GR 1 - 7 - R8 900 PER ANNUM
SCHOOL FEES / SKOOLGELD 2015
GR R - R8250 PER ANNUM
GR 1 - 7 - R8030 PER ANNUM
SCHOOL FEES / SKOOLGELD 2014
GR R - R7 500 PER ANNUM
GR 1 - 7 - R7 300 PER ANNUM
SCHOOL FEES / SKOOLGELD 2013

GRADE R - R6 800 pa
GRADE 1 - 7 - R 6 600 pa
Annually
Full amount to be paid by 28/2.
Half yearly
Quarterly

Monthly

Monthly over 10 months - first payment 1/2 last payment 1/11
School fees are compulsory and each parent is responsible for the payment of his/her child's school fees.
Exercise Books are available to parents through the bookroom. This facility has been created to help parents buy the books at a very reasonable price, as the books in the shops are fairly expensive. Prices are reviewed annually.
---
Skoolgeld is verpligtend en elke ouer is verantwoordelik vir die betaling van sy/haar kind(ers) se skoolgeld.
Skryfboeke word deur die boekkamer aan u beskikbaar gestel. Die besluit om die boeke goedkoper aan ons ouers te verskaf is geneem omdat ons besef dat die winkels redelik duur is. Pryse word jaarliks hersien.
Quick enquiry:
Complete and submit
Contact us:
Tel and address detail:
Office information:

Meuse Avenue
Lorraine
Port Elizabeth
Latitude: -33° 58' 9.6672"
Longitude: 25° 33' 48.243"
Contact Information:
Tel: (041) 367-1115
Fax: (041) 368-1812

E-mail: info@lorraineschool.co.za
Using this site means you accept its
terms
| Copyright © 2019 Lorraine Primary School, Port Elizabeth, South Africa.
| website by