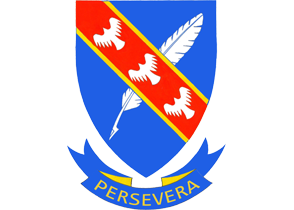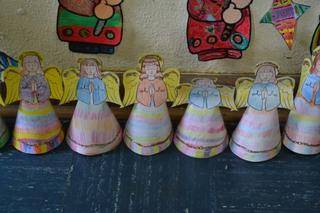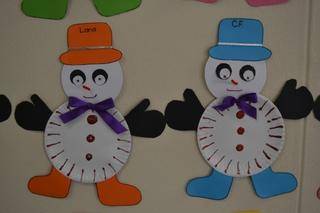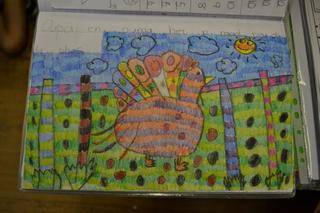 BIOLINK - CLASSROOM ACTION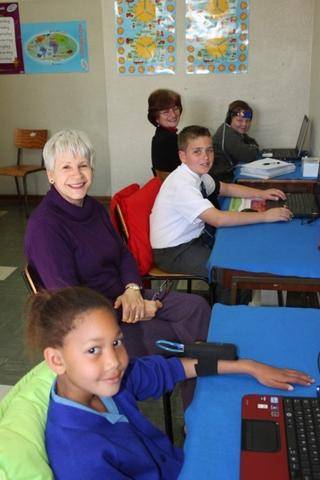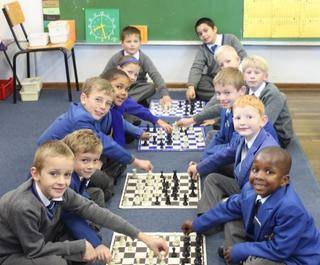 LSEN CLASS VISIT THE LION PARK
André Gerber in action at NMB Stadium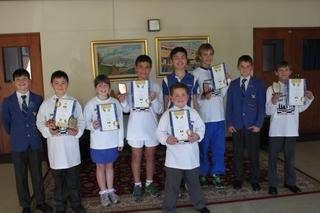 Lorraine Chess players who participated in the Commonwealth Games held at the Boardwalk in PE during July 2013. All received certificates and did very well. Not only did they participate in a once-in-a-lifetime tournament in their home-town but also gained valuable chess expertise and confidence for themselves and the school. We are very proud of them all!
L to R: Hannes Wagenaar, Timothy Nevin, Rachael Saunders,Gihahn Abrahams, De Raven Stoltz, Ruben Smith, Jonathan Seaborne, Wehan Smith Front: Tyler Nevin
ARTISTIC GYMNASTICS COMPETITION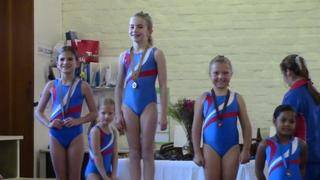 Teagan Pio (Gr 2 Smi) eindig 3de in 'n gimnastiekkompetisie
Michele Martens was Manageress of the Eastern Province u/13A hockey team. They travelled to Cape Town to participate in the national hockey tournament. They played 7 matches. They lost 2 and won 5 and won the silver medal.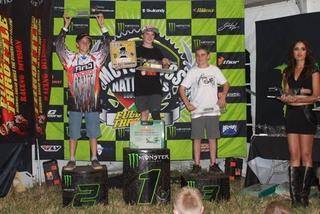 Seth van den Abeele clinched ihs 1st SA National Moto X victory. He is now currently No. 1 in the MX 85cc JNR National Champion for 2013
JSKA NATIONAL KARATE CHAMPIONSHIPS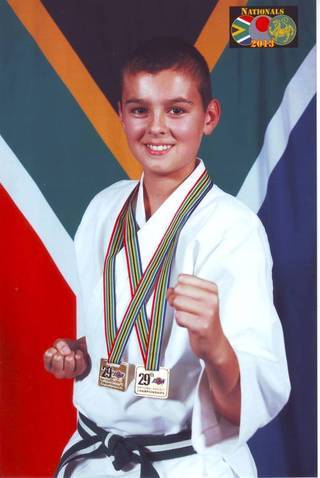 Malan Badenhorst took part in the 29th JSKA National Karate Championships held in Pretoria during May 2013. He won gold medals in Kata & Kumite. He will now form part of the National Development Team representing SA against Namibia and Neighbouring countries to be held in August.
NMB CHESS UNION TEAM COMPETITION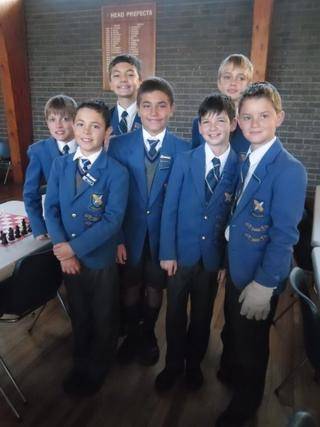 Lorraine's team members:
Wehan Smith, Timothy Nevin, De Raven Stoltz, Gihahn Abrahams, Hannes Wagenaar, Ruben Smith, Jonathan Seaborne
GRADE 6 NS CLASS DOING EXPERIMENTS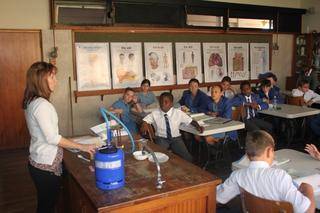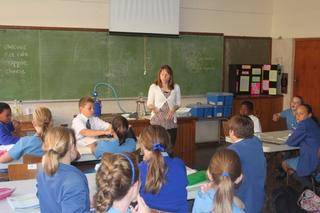 Grade 6's learning about mixtures and solutions in NS Tech class in the lab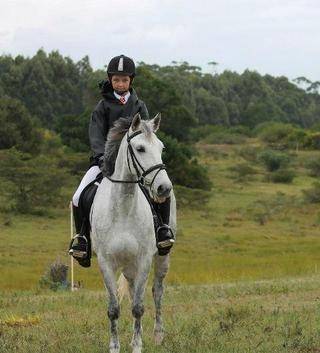 Chereen Wagenaar took part in the Sanesa Eventing Show held at Kleinemonde druing May. The show consists of 3 disciplines namely Dressage, Show Jumping and Cross Country jumping running over 2 days. The Cross Country course was 1800m long with 19 jumps. Chereen ended first overall in the 70cm Pony Rider Class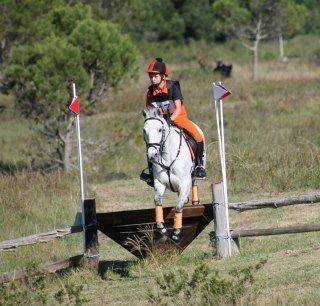 GR 2 SMITH
Die Gr. 2's het 'n mondeling oor plaasdiere gepraat en baie by mekaar geleer. Kyk ons mooi plakkate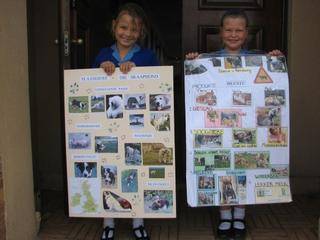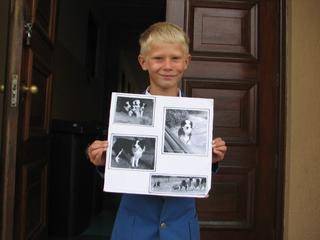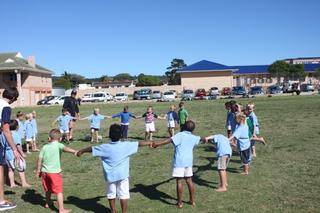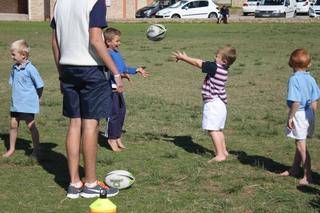 Gr. R druk besig om netbal te oefen onder die wakende oë van mej Smith en mev De Klerk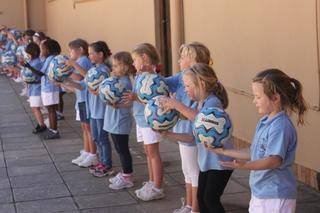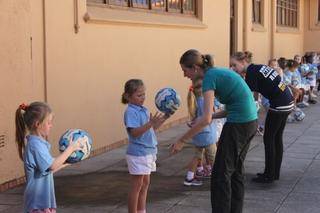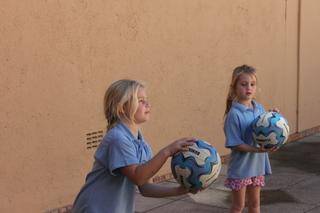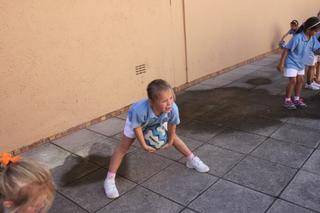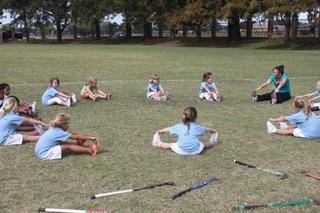 Gr R to 2 boys and girls stretching their muscles at their practice. Learning new skills is such fun.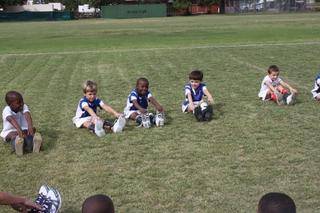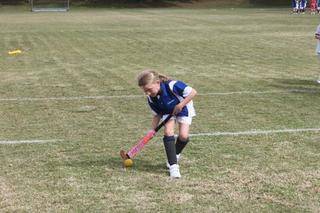 EP U/11 ACTION CRICKET
KYLE BEEMING - GR 3 (WELGEMOED)
At the age of 8 Kyle Beeming was selected to represent the EP u/11 Action Cricket Team.
At the ICSA Junior Tournament that was held in March, Kyle was man of the match in 2 games. This is an amazing achievement as he is the youngest player in the team.
Kyle has been selected to represent the SA Diamond Team in Cape Town in September 2013.
Move over Mr Easter Bunny! It's time to make way for these lovely sugar-crafted easter pigs made by the Grade 4 learners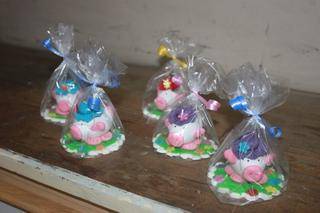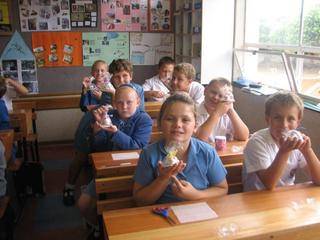 Die personeel van Pam Golding Eiendomme skenk bloed vir Laerskool Lorraine
Ruben van Aswegen in gr. 3 (L.Fourie) hou die voormalige Warriors krieketspeler, Justin Kreusch, geselskap terwyl hy bloed skenk vir Laerskool Lorraine. Danksy Ruben, het 8 van Pam Golding Eiendomme se personeel vir ons skool bloed geskenk en sodoende bygedra om ons mukpunt van 200 eenhede ver te oortref. Hy het altesaam 10 mense gewerf om bloed te skenk, wat die derde meeste in die skool is.
Ruben en Wehan Smith ontmoet Chad le Clos by die SA Swemkampioenskappe wat onlangs in PE gehou is
Mieke du Toit is gekies om die Oos-Kaap in o/12-hoogspring by die S.A. Kampioenskappe te verteenwoordig. Dit word in Sasolburg gehou 14 - 16 Maart. Sy het gekwalifiseer met 'n hoogte van 1,50m. Veels geluk en sterkte!
Mieke het pragtig presteer deur 6de uit 23 deelnemers in die o/12 hoogspring te eindig.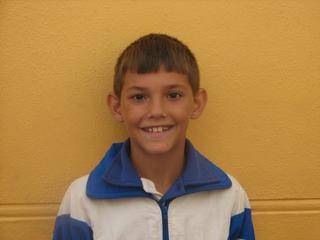 Dean Venter (u/11) is currently ranked number 1 in SA Squash
THE BLOOD BUDDY VISITS LORRAINE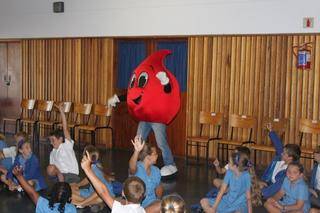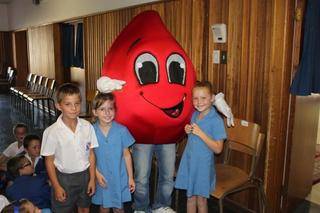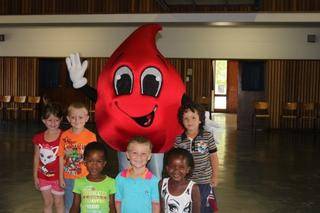 BREAK IN THE STAFFROOM ON VALENTINE'S DAY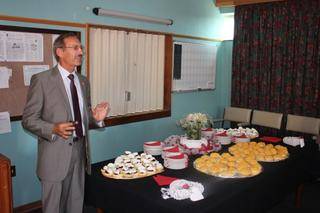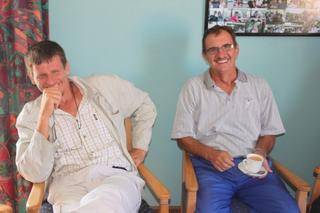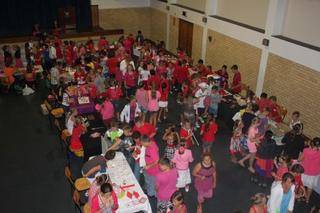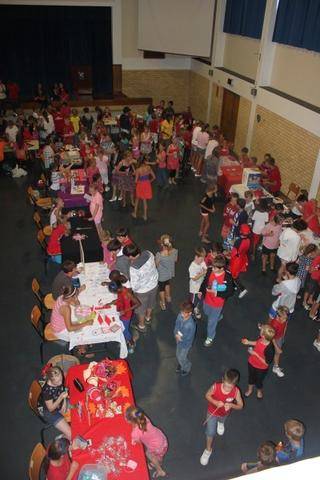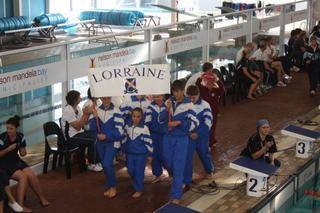 Quick enquiry:
Complete and submit
Contact us:
Tel and address detail:
Office information:

Meuse Avenue
Lorraine
Port Elizabeth
Latitude: -33° 58' 9.6672"
Longitude: 25° 33' 48.243"
Contact Information:
Tel: (041) 367-1115
Fax: (041) 368-1812

E-mail: info@lorraineschool.co.za
Using this site means you accept its
terms
| Copyright © 2021 Lorraine Primary School, Port Elizabeth, South Africa.
| website by